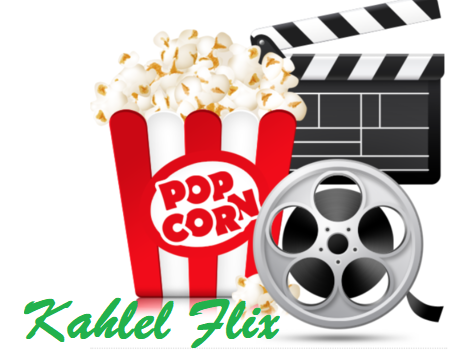 Fequently Asked Questions:
How do I access the Drive-In?
All roads lead to the Rooftop! Just follow the signage.
Is there food available at the Rooftop?
Food for delivery is available on Kahlel Flix. website ( www.kahlelflix.com ) or from the F&B vendors at the venue.You are welcome to bring your own food but we would appreciate it if you would please support the F&B vendors and their staff
Can I park anywhere?
Our ushers will meet you at the entrance and allocate you a parking spot that's best for you. They are there to help you so please listen to them.
What is included in my ticket?
Your ticket includes entrance of one vehicle and one film. Your ticket is only valid for the day you have booked it.
What happens if it rains?
Your car will get wet :smile

If it is heavy rain the screening will be moved to the following week, on a week day.
COVID Regulations?
Masks, masks, masks! If at any point you leave your vehicle, masks are compulsory at all times. Wash or Sanitize your hands after touching any surfaces and do not touch your face at any time.
Can I sit outside my car on camping chairs?
Absolutely, but remain within the space allocated to your vehicle and socially distance of 2m at all times.
Tickets are purchased via the KahlelFlix website
Tickets go on sale on 24 August 2021.
Book your tickets on www.kahlelflix.com
Tickets are issued as follows:
N$ 260 per vehicle. Vehicle access is limited to private passenger vehicles only and occupancy is strictly limited to one passenger per seat.Popcorn, Coke and sweet combos are available on site. Card purchases of catering combos and single items will be allowed at the venue. Food and Beverages can be preordered from F&B vendors through Paytoday, and will will be ready for collection at the venue.There is "delivery" service to the Drive-In site from tenants.
There are no tickets available on the website? Can I buy tickets at the gates?
If the show is not sold-out there will be limited tickets available at the door, for purchase on arrival with cash (BRING EXACT AMOUNT), by PayToady or Paypulse only. We have a fantastic lineup of blockbusters, new releases, kids & family fare and throwback films. To avoid disappointment, please check our movie schedules (film title, day, time) through www.kahlelflix.com.
Where do I park, I can't see a seating plan?
All tickets to The Drive-In are unreserved parking spaces.Larger vehicles such as SUV's or similar will be directed to the back of the parking, so everyone has an unobstructed view of the screen.You are encouraged to park using alternate parking bays.Please obey and listen to the KahlelFlix parking marshals.
Is there reserved parking? Will I see the screen?
Our screen is clearly visible from all areas of the venue, and we have allowed for plenty of space to ensure you get a great view from wherever you are.As with all unreserved parking events, the earlier you get there the more prime a position you can secure for you, your family and friends.Gates open 1.5 hours prior to the show start time
Can I bring the kids?Age restrictions on movies are STRICTLY ENFORCED at the The Drive-In. PLEASE do not place us in the unenviable position of refusing you entry if youngsters are clearly under the published age-restriction limit.No refunds will be allowed for persons refused entry due to tickets having been purchased for underage children and refused entry. Age restrictions will be placed on www.kahlelflix.com with the relevant movie schedules.It is your responsibility as the customer to make yourself aware of the age restriction of the film you are buying tickets for.
Can I bring my own picnic basket / pizza / snacks / drinks?
Yup, the The KahlelFlix Drive-In will have limited cinema snacks available for purchase before and on-site as well as offerings from food vendors. Feel free to pack your favourite picnic hamper, or pop in before the movie and support our tenants. Please note consumption of alcohol will not be permitted.
Must I bring cash / Will you have ATM's on site?
We have done our best to avoid cash transactions at the drive-in's in the interests of minimising contact and CoVid-19 health and safety. As bookings for tickets and catering will have been done online prior to the event, there is no need for cash.All impulse catering purchases made at the venue are strictly via card/ Paytoday/PayBuddy/Paypulse.
Parking fees are included in the price of your movie ticket.ATM facilities are however available along with plenty of eateries to choose from should you wish to arrive early and head into the mall for a meal prior to the movie.
Can I bring my pet to the event?
Nope. We love pets, but in a public space it just gets awkward, so please leave your pets at home.
How will I hear the movie?
We have a state-of-the-art transmitter, the FM frequency will be shared at each screening at the drive-in – it will be awesome! You can also listen to the movi on your smartphone. Yes! Tha is right. To listen the audio on your smartphone, follow these steps: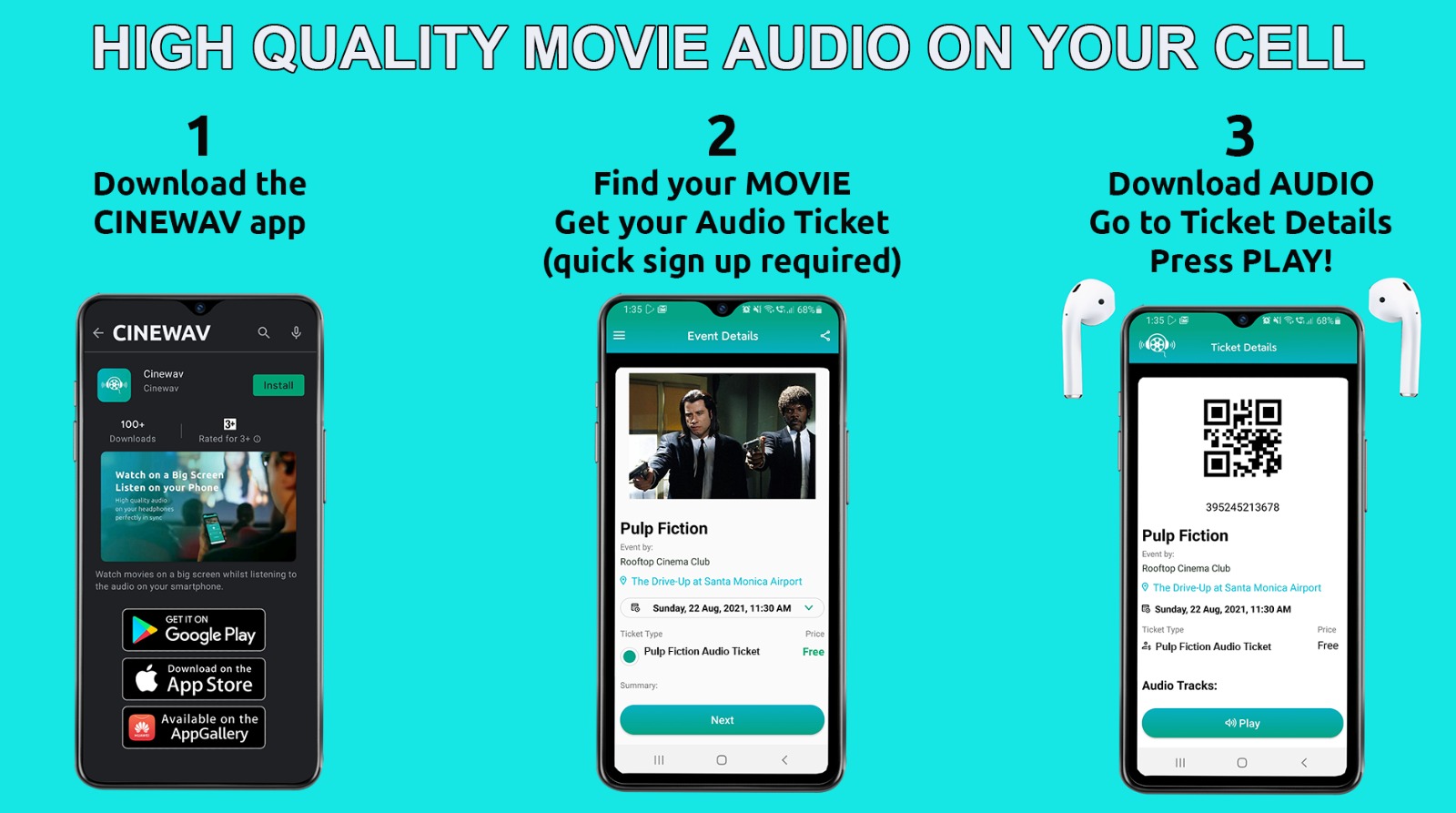 Please ensure that your car's stereo is in working condition as the sound frequency will be transmitted through it.You will need a working radio to hear the soundtrack. Some tickets will allow you to listen to the audio on your smartphone! Awesome! Yes we know.

Can I bring my camera?
Yes, take as many photos as you like and share your selfies with us before and during the event on social media.Just don't record any of the films, that's not allowed and will result in criminal prosecution (yes, really).
Can I smoke?
Ignoring the awkward health lecture, as a drive-in event, you will be allowed to smoke in your vehicle only. However, you are encouraged to refrain from smoking at the event.
What happens if it rains?
Nobody likes rain on their parade! As this is an outdoor drive-in, The KahlelFlix Drive-In is subject to the elements and will go ahead in most weather conditions, including lightning, intermittent or potential rain and wind.
Patrons accept the risk that weather they consider unsatisfactory may occur on the screening night and acknowledge that tickets are non-refundable in the event of adverse weather. A cancellation will only be considered if the conditions present a danger to patrons or staff and will be clearly communicated to all ticket holders.If the event is cancelled, you will be issued with complimentary tickets for a future event. All Tickets are subject to our full terms and conditions available at the time of purchase and our wet weather and cancellation policy.
GOT A QUESTION WE HAVEN'T ANSWERED? Send us an email at hello@kahlelflix.com and we'll be happy to help.